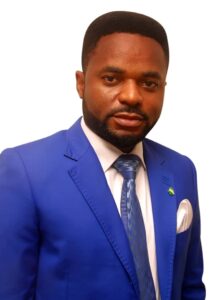 My name is Omoaholo Omoakhalen but my friends simply call me "Omo". I am a strategic thinker, ideator, writer, conference speaker and dialogue facilitator. As a thought leader on Africa, I write, speak and ideate solutions on a diversity of themes in the African context including corporate social innovation, global brand competitiveness and the global geopolitics of business.
I have a unique multidisciplinary approach to problem solving and innovation, deploying models from nature and complex systems in addition to a broad range of competences spanning research, strategy, branding, communication, business development, political economy, public policy and international law. I have more than a decade long experience in development facilitating solutions in diverse sectors including infrastructure, education, healthcare, youth development, community development, creative industries, politics and public governance. In the course of my career, I have provided policy and strategy solutions to individual and institutional stakeholders in the Nigerian and African development and governance space.
My journey into building business-led models from diverse complex systems began when I won the Professor Pat Utomi Essay Competition for Economics at the University of Lagos, Nigeria in 2004 as a student of Cell Biology and Genetics in the same university for modeling Joseph Schumpeter's concept of entrepreneurship as "creative destruction" using the molecular interactions of photosynthesis. Decades later, I would go on to use the rabbit hole model to design applicable market-based solutions to Nigeria's farmer-herder crisis in a work titled Taming the Cows with the Invisible Hand.
Added to a Bachelor of Science in Cell Biology and Genetics and a Master of International Law and Diplomacy (MILD) from the University of Lagos, Nigeria, I hold the Certificate in Public Leadership and Policy (CPLP) from the School of Politics, Policy and Governance (SPPG) as well as certificates from the Harvard XSeries Program on United States Government courtesy of Harvard Kennedy School, Boston, United States. In addition, I have certifications in Global Business and Doing Business in Sub-Saharan Africa from Nexford University, United States and I am currently engaged in a knowledge journey on the Fourth Industrial Revolution (Industry 4.0) and its application to business transformation courtesy of the Hong Kong Polytechnic University.
As an alumnus of the Nigerian Economic Summit Group (NESG)-LEAP Africa Bridge Fellowship Programme, I have been engaged in the Infrastructure Policy Commission of the NESG as well as the Infrastructure Thematic Working Group of the Federal Government of Nigeria's National Development Plan (2021-2050).  In addition to being the research and policy development lead at the International Centre for Reconstruction and Development (ICRD), I am cofounder of TSAGE and TBOG Consult, a wellness firm providing corporate wellness services.
I founded Remake Africa Consulting in 2021 as a thought leadership startup aimed at creating the 21st century Africa through unique ideas, insights and intelligence that can position brands and businesses on the cutting edge of global competitiveness while facilitating their capacity to solve Africa's problems.
Kindly Click Here to connect or have a conversation with me or to book me for a speaking engagement or consultation session.