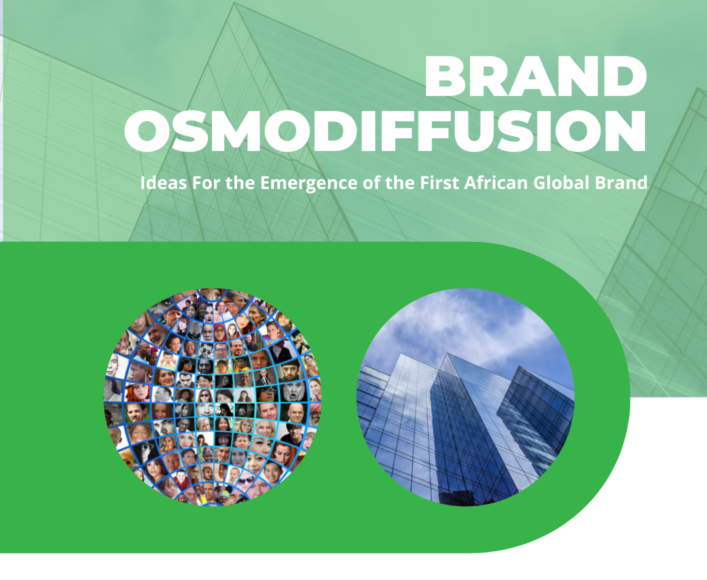 Brand Osmodiffusion: Ideas For the Emergence of the First African Global Brand
Imagine young gamers in Europe, America and Asia binge-playing exciting and educative African games as their avatars explore the magnificence of MTN's "Y'ello City" – in the metaverse; imagine viewers in homes across the world, from North America to Latin America to Europe to Asia, racing to subscribe to DSTV to watch "Roses from the Jungle", an epic TV series based on African historical tales of love and power that offer more heart-throbbing intrigues than Game of Thrones; imagine a stylish canister labelled "Dangote Sugar" on American breakfast tables as the preferred sweetener for a morning cup of coffee; imagine a flight on Ethiopian Airlines becoming the preferred travel experience across the Eurasian route; imagine Anbessa becoming the preferred shoe brand among trendy ladies in the Middle East; imagine non-Africans across the world ordering products from rural Africa on Jumia; imagine Safaricom attracting a global community of socially conscious and highly engaged Gen Zs; imagine Africa's brands permeating the subconscious of diverse consumers across the globe! Brand osmo-diffusion charts a path for the emergence of an African brand that would be recognized and admired in almost every household in the world. With its 3-B4P strategy, the concept of brand osmo-diffusion takes the African brand enthusiast on a pulsating journey towards the emergence of the first African global brand.
Download the full resource here...